Donuts, Coffee, and Collaboration
October 07, 2021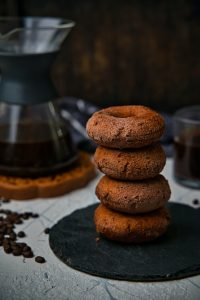 99% of victims of domestic abuse have also experienced financial abuse, and for 3 out of 4 victims, financial security was their primary reason for staying in the abusive relationship. Survivors looking to New Horizons for help in escaping their abuser and living a life free from fear of abuse often need support in navigating the legal systems, and lack of financial resources create a large barrier in using the legal system to seek justice and protection.
New Horizons is looking for legal professionals to come alongside us in seeking justice and safety for our clients with their knowledge and expertise.
Through a short presentation from our advocates on October 7th, 21st, or November 4th from 7:30 am to 8:30 am you will learn how you can assist our clients with legal representation for family law cases, protective injunctions, custody cases, civil cases, and more!
Sessions will be limited to 10 spots. For more information and to RSVP, email Rosanne at or at 608-791-2610 ext. 1309.