FREE Community Training: Protecting Children from Sexual Abuse
September 17, 2019 - December 10, 2019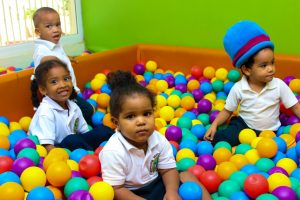 The Stewards of Children® training is the only nationally available program that is scientifically proven to increase knowledge, improve attitudes and change child-protective behaviors. Appropriate for any adult, this training will teach you how to prevent, recognize, and react responsibly to child sexual abuse.
Child sexual abuse is likely the most prevalent health problem children face, with the most serious array of consequences. In fact, 1 in 10 children will experience sexual abuse before their 18th birthday.
This means that whether you work with youth, are a parent, or are simply a member of a community, it is highly likely that someone you know or care for has experienced, or is currently experiencing, child sexual abuse. It's going to happen whether you are prepared to deal with it or not – unless you stop it from happening. And the good news, it can be stopped.
Thanks to support from Great Rivers United Way, we will be holding a total of eight FREE Community Education events this Fall and Winter throughout both La Crosse and Trempealeau Counties on Child Sexual Assault Prevention.
This prevention training is from the organization, Darkness to Light; it's their flagship program–Stewards of Children, featuring real people and real stories about protecting children from sexual abuse.
Attendees will be taught how to prevent, recognize, and react responsibly to child sexual abuse. Plus, we will be providing you with a free meal–but we need you to register, so we have a headcount.

Here are the dates for this important training. Each person attending will need to register to secure a spot, and help provide us with the headcount so we can plan for the free meals for everyone in attendance. Click the "REGISTER" link next to the date and location that works best.
Date                     Time                         Location and Address                                                                                                 Language  
9/17 Tuesday       5pm-7:30pm          Osseo Grand, W16181 Hwy 10/53, Osseo, WI                                                         (English) REGISTER
9/20 Friday         12:30pm-3pm         Northside Police Center, 713 St. James St, La Crosse, WI                                       (English)  REGISTER
10/10 Thursday   5pm-8:30pm         Tienda Guerrero II, 36358 Main Street, Whitehall, WI                                             (Spanish)  REGISTER
10/18 Friday       12:30pm-3pm         Lunda Center, 319 7th Street North, La Crosse, WI                                                  (English)  REGISTER
11/8 Friday           4:30pm-7pm         Northside Police Center, 713 St. James Street, La Crosse, WI                                 (English)  REGISTER
11/9 Saturday     11am-2pm              Iglesia Pentecostes Lirio de los Valles, N29365 Eden Heights Rd, Arcadia, WI   (Spanish)  REGISTER
12/2 Monday      12:30pm-3pm         Lunda Center, 319 7th Street North, La Crosse, WI                                                 (English)  REGISTER
12/10 Tuesday    5pm-7:30pm           Gale-Ettrick-Trempealeau High School, 17511 North Main St, Galesville, WI     (English)  REGISTER