Victory Over Violence Gala & Auction
March 23, 2019 - March 23, 2019
Victory Over Violence, presented by Gundersen Health System, is a community coming together to help end domestic violence, sexual assault, and human trafficking. Victory Over Violence Gala & Auction is many things–including New Horizons' largest fundraiser of the year!
We hope you will join us–Saturday, March 23rd at the Cargill Room at the Waterfront Restaurant & Tavern starting at 5:30pm. We'll have live music, delicious food, amazing items to win, and incredible finds on the live auction! Tickets are just $40 and are on sale now via the link at the bottom of this page.
Dave Skogen, Chairman of Festival Foods and advocate of Servant Leadership will be the keynote speaker. In addition to running a successful chain of grocery stores, Skogen and his wife, Barbara have been instrumental supporters in many community projects. Everything they do is rooted in the concept of Servant Leadership. Skogen believes we are created to serve others in all that we do. He follows the philosophy that in order to be a leader, one must first be a servant to others. You don't want to miss his inspiring talk at this year's Victory Over Violence Gala and Auction.
And as mentioned, we will have some incredibly unique and rare items up for bid on our live auction! All autographed items come with Certificates of Authenticity.
Tom Petty & the Heartbreakers autographed guitar
Stan Lee framed and autographed Spiderman illustration
Jimmy Buffett framed & autographed album
Star Wars framed 11″ x 14″ movie photo feature Princess Leia & Darth Vader (autographed by actors Carrie Fisher, Dave Prowse, James Earl Jones (the voice), and director, George Lucas)
Big Bang Theory framed & autographed cast photo
The Eagles framed & autographed sheet music for "Hotel California" (autographed by Don Henley, Joe Walsh, Glen Frey, Don Feldner, & Randy Meisner)
Frozen framed movie poster autographed by the entire cast
Green Bay Packer helmet autographed by Aaron Rodgers, Brett Favre, Bart Starr, Mike Holmgren, Clay Matthews, James Lofton, Sterling Sharpe, Antonio Freeman, Ahman Green, & Dorsey Levens.
Meringue Bakery A Chocolate-Raspberry Cake with carmelized butter cream frosting from the award-winning, Jen Barney–local chef and newly crowned champion of the Wisconsin Baker's Association's Clash of the Cake Artist Competition–AND two-time champion of the Food Network's "Holiday Baking Challenge!"
Custom Pet Portrait from Therese Hoskins-Sciborski (The SignRanch)
Round-trip airline tickets to anywhere Delta Airlines flies in the US & Mexico (up to 100,000 points) courtesy of Bill & Cindy Berg
Organic Valley – A Year's Supply of Organic Valley Products
Great Harvest Bread Company – a gift basket full of goodies!
Pink Fusion Spices – Several amazing spice gift baskets–AND one incredible Himalayan salt spa basket!
Ship Shape Car Wash – LOTS of car wash opportunities–perfect for this time of year with all of the slush and salt on the roads!
Xcel Energy – Pizza Pizazz Baker
Wehrs Machine & Racing Products – Personalized how you like clock
Jones Farm Clydesdales – One hour wagon ride through the countryside this fall with lots of extras in the package too!
Ashley Furniture – occassional table and decorative hurricane glass pieces
Skyco Metalworks – One-of-a-kind metal and wood, free-standing wine rack
Dawn & Harry Nephew – Movie Night at Home Basket of goodies
Country Boom! – One pair of three-day General Admission passes
The Waterfront – Basket with tickets for the La Crosse Symphony, La Crosse Community Theatre, $100 gift card for the Waterfront, & a bottle of wine
The Great Escape – $100 gift certificate
Driftless Axe – $100 gift certificate
Kwik Trip – (2) $200 gift cards
Burkhardt Physical Therapy – Gift basket
Mueller Photography – (2) $500 gift certificates for services
The Pearl Ice Cream & Cheddarheads – Gift certificate and t-shirt
Wieser Brothers – the ultimate cooler for summer fun
Culver's Restaurants – Gift certificates
Picaboo – $50 gift certificates for custom photobooks, cards, calendars, and more!
Welke Farms – Homemade jams, jellies, and bloody mary mix
E Spa & TLYN makeup Studio's Zen Den – Luxury Spa Basket
We hope you can join us at The Cargill Room at the Waterfront Restaurant & Tavern in La Crosse, Saturday, March 23rd! There will be heavy hors d'oeuvres to nosh on beginning at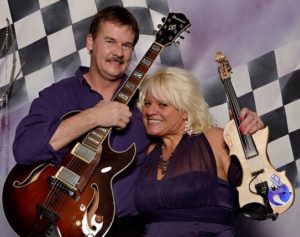 5:30pm–as well as live music from the duo, "Me & Rosie B!" that you're sure to enjoy. In addition to the live auction, you'll be able to purchase tickets for a "Pick-A-Prize Raffle," and several 50-50 cash drawings will be taking place throughout the night as well.
The dress code is cocktail attire–and we'll have a professional photographer set up to take your photo on the "purple carpet" as you enter the Cargill Room. We hope you can join us for this extremely fun and important event for New Horizons Shelter & Outreach Centers!


Thank you to our sponsors:

Additional support from Altra Federal Credit Union & US Bank.