Victory Over Violence ONLINE AUCTION
April 17, 2020 - April 19, 2020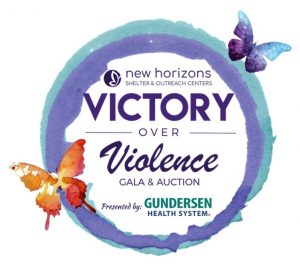 Due to COVID-19, New Horizons Shelter and Outreach Centers has been forced to cancel our largest fundraiser of the year, "Victory Over Violence." We're trying to make lemonade out of the lemons by offering an Online Auction.
Auction starts on Friday, April 17, 2020 at 8:00am and will close on Sunday, April 19, 2020 at 8pm.
We will work with winning bidders to get the items to them.
Click on items for full descriptions. Some items have multiple photos, so be sure to scroll through them as well.
Thank you for supporting New Horizons and our mission to assist victims of abuse!