New Procedures for In-Kind Donations
Posted: June 4, 2020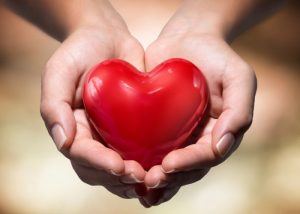 We are taking precautions for everyone's safety, in light of COVID-19. That being said, we have implemented a new system that involves making an appointment for accepting in-kind donations. We have also had to limit the items that we are accepting, due to very limited space at our facility.
We will only be able to accept items for which we have an immediate and specific need. We will post those items both here on the website, as well as on our Facebook page. You can see the list HERE.
If there is something you have to donate that is not on the list, we suggest one of our partner organizations, such as the Women's Clothes Closet at Our Savior's Lutheran Church or the Salvation Army. If you have general home items, including some larger things, you should reach out to The Exchange. Our advocates work with these wonderful partner organizations to help our clients get what they need.
We are asking that you please call ahead to make an appointment to drop off your donations. The number to call is (608)791-2610, ext. 1300.
We will meet you at the door of our Outreach Center, located at 1223 Main Street at the time of your appointment. It will be a contact-free experience. You are not required to wear a mask, unless you would like to do so. If you would like a receipt, it will be mailed to the address you provide.
In order to make the donation process seamless for all, we are asking that you call ahead to set up an appointment to drop off your items. (608)791-2610.  We thank you for your kind heart to donate and your willingness to follow our new procedures for donations. You're making a difference in the lives of victims of abuse in our community!