Pajama Party for Kids in Shelter
Posted: December 13, 2018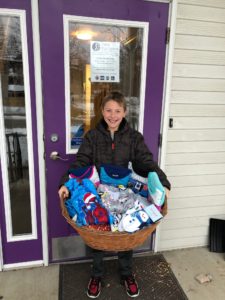 For most kids, having a birthday party means getting oodles of presents–toys and games to play with and enjoy–but for a 10-year-old boy in La Crosse, he chose to have a birthday party where the gifts were unique and intended for other kids.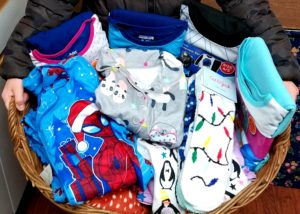 Meet Zach Shilling. He invited a dozen or so of his friends to join him for a roller skating party to celebrate his birthday and requested that they bring gifts of fun pajamas–not for him, but rather for children who are in the shelter at New Horizons. And his classmates from Northwoods Elementary really delivered! Spiderman pajamas, little infant pink footie jammies with hearts, and plenty more with whimsical holiday season designs.
Why pajamas? Zach says he just LOVES "Pajama Day" at school; apparently it happens about four times a year at Northwoods Elementary, and he thought kids at New Horizons Shelter & Outreach Center would really enjoy having some new and cozy pajamas, especially this time of year.
We have to agree! There's nothing like snuggling up in soft, new jammies. Considering they were gifts from other kids gives even more warm fuzzies!
Way to go, Zach! Thank you for your thoughtfulness for the kids at New Horizons Shelter & Outreach Centers on your birthday!