Startling Statistics
Posted: November 6, 2018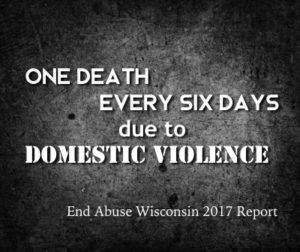 Each year, End Abuse Wisconsin releases a homicide report that provides some startling statistics on domestic abuse in our state. The report on 2017 was no different.
The good news is that total deaths due to domestic violence were down about 15% from the previous year. The bad news is that there have already been three lives lost in 2018 from the immediate La Crosse area that will be added to the statistics for next year's report.
End Abuse breaks the numbers down into easy-to-understand statistics. For instance, in 2017, individuals in Wisconsin died at a rate of one death every six days, due to domestic violence. That's one death in less than a week–every week of the year!
Here are more statistics from Wisconsin in 2017: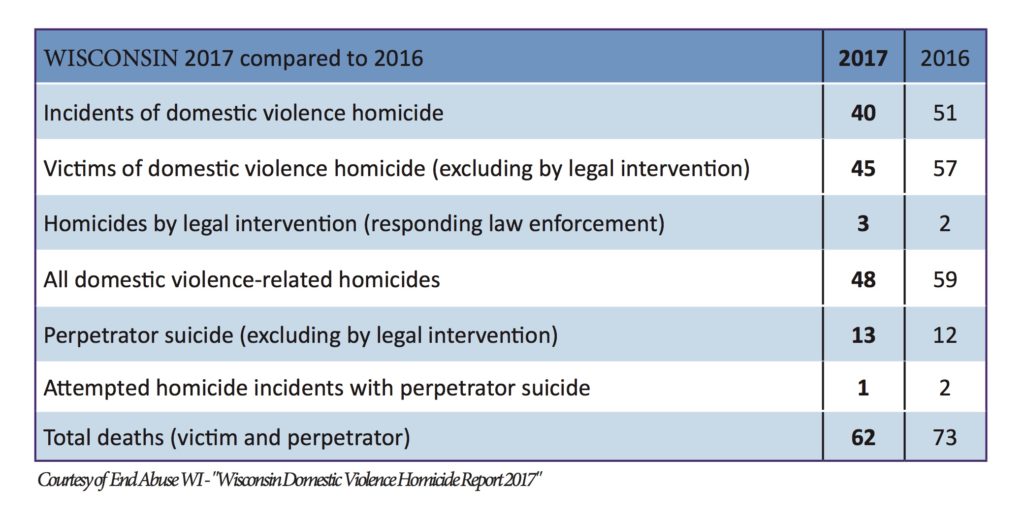 There are a few other things that were brought into the light during Domestic Violence Awareness Month that you may have missed, but may be shocked to learn:
Domestic violence did not become a federal crime until 1994.
Approximately 30% to 60% of perpetrators of intimate partner violence also abuse children in the household.
The presence of a gun in a domestic violence situation increases the risk of homicide by 500%.
Domestic violence is real and it is happening in our community. If you have a friend who confides in you about being abused–believe him or her–and put them in touch with New Horizons to get the services and supports they may want to help with their situation.