Vandals Destroy Memorial
Posted: January 8, 2019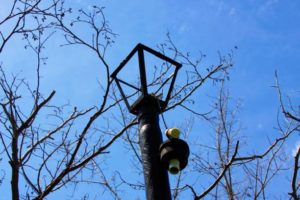 UPDATE: We have received enough donations to cover the repair! THANK YOU to all who helped!
Vandals have destroyed a special light post that was put in place at New Horizons to memorialize a local victim of abuse. We are hoping to get the memorial repaired, but could use a little support from the community to repair it. If you or anyone you know might be interested in making a donation to help us reach $200 to repair the light post, we would be greatly appreciative. The memorial means a lot to the family, and to us as well–as it signifies the light of hope in dark times–something that we all need in our lives, but especially victims of abuse.
If you're interested in making a donation to help with the repair of the light post, please click HERE to visit our donation page.