2021 Fall Advocacy Training
September 13, 2021 - September 21, 2021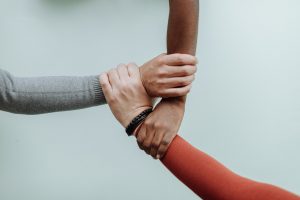 For the safety of our community, we are continuing to hold our Advocacy Trainings online. We invite you to SAVE THE DATE for a four-part series held via Zoom:
Monday, Sept. 13th
Tuesday, Sept. 14th
Monday, Sept. 20th
Tuesday, Sept. 21st 
New Horizons holds formal volunteer, intern, and community member trainings three times a year. The training is designed to help our volunteers, interns, and community members understand what our organization does, what each advocate's role is within the organization, and what each of their programs entail. The advocates train all attendees on topics such as active listening, advocacy, crisis intervention, diversity, trauma-informed care, legal issues, and so much more.  Below is the list of knowledge that is provided at the training:
Structure and history of our organization
An introductory education on the dynamics of domestic and sexual abuse
Our various programs
The important role of volunteers and interns
Guidelines for volunteers and interns
Our policies and procedures
How to have boundaries and work with confidential issues
How victims handle their life experiences
Hands on experience (provided through role play)
The effects of domestic abuse on all classes, cultures, races, and social structures
Different types of abuse and the "red flags"
How to provide and maintain supportive and non-judgmental advocacy
Registration will open soon!
If you have any questions, please email Heidi at or call 608-791-2610 ext. 1306