Ethnic Hair Care Needs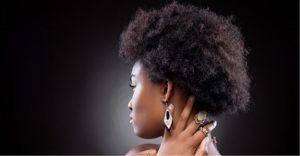 As you might imagine, someone who is in need of the services that we provide here at New Horizons Shelter & Outreach Centers, is already in a very traumatic state, so having the right hair care products are likely near the bottom of the list of priorities.
However, as you might also imagine–being able to take proper care of oneself is incredibly important during such a difficult time.
The needs for ethnic hair are vastly different than for others. Black hair is extremely fragile. A gentle touch is required to avoid unnecessary breakage and hair loss. This is why it's important to use a wide-tooth comb or pick. Fine-tooth combs snag and pull out curly or kinky hair. A natural boar brush is best for this type of hair as well.
Moisture, moisture, moisture–it's what is needed the most for this type of hair. It's for this reason that products which have drying properties, such as hair spray, mouse, or holding gels do terrible damage. Moisturizers, leave-in conditioners, and styling lotions are best.
Also, just because a product claims it's created for "curly hair," doesn't guarantee that it will be suitable for ETHNIC curly hair. Caucasian hair tends to produce more sebum, an oily secretion created by the sebaceous gland, than black textured hair–so black hair requires more oil.
When shopping for ethnic hair products, take a hard look at the ingredient list. Look for natural oils and quality ingredients–and remember that ingredients are listed in order of volume in the container. Salon-grade products, specifically designed for ethnic hair are truly what is best–and there are some excellent items available from local shops or even chain stores that are affordable too.
Here is a list of some items that New Horizons would be incredibly appreciative of receiving for our ethnic clients to help them keep up with self-care for their hair, as they work through traumatic challenges. You can click to see examples of some of the items or brands as well–or if it's easier for you to shop from Amazon–we've created a Wish List with the items on it. (And if you use Amazon Smile–you can help New Horizons even more when you select us as your charity to benefit! smile.amazon.com/ch/39-1737699 )
Satin pillow cases
Boar bristle brushes
Wide tooth combs
Hair moisturizers
Deep conditioners