Season of Change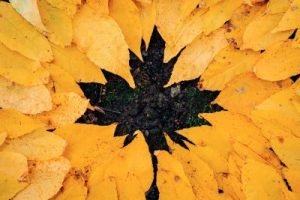 Fall is a time of change, but it's not just the temperatures and the leaves that transform. This fall, for one survivor of abuse, the change is all about growth and reigniting hope. You helped make that happen!
Sometimes the weight gets to be so heavy for a survivor of abuse, it's incredibly difficult for them to find the light in their lives. That was the case for Julie.
Her abuser used her identity to take out loans and defaulted on them. Can you imagine the stress caused by having your credit ruined by someone you trusted? Talk about strain on your emotions!
Add into the mix that Julie had been facing multiple barriers for accessing help for severe depression, anxiety, post-traumatic stress disorder, suicidal thoughts, and schizophrenia.
A traditional job was difficult to maintain for Julie, and she was working hard to help her special needs child, who was also a survivor of sexual abuse. She felt as if she was at the end of her rope. The weight of everything was overwhelming.
You know that helping others can be therapeutic. It feels good. Helping others feeds the light inside of each of us to know that we're making a difference—having a positive impact in the world. That's why we do the work we do here at New Horizons. That's likely why you choose to support our work and survivors of abuse.
Julie also came to realize this was how she would reignite her light and hope—by helping others. Despite all of the challenges that Julie has faced, she is taking major strides to overcome them and standing strong as a survivor.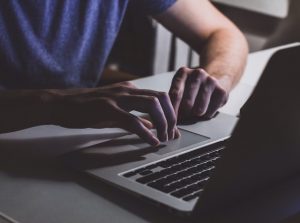 Julie applied for and has been accepted to a program, where she will earn her associates degree. Her goal is to become a Peer Specialist, so she can provide support and assistance to others who are struggling with mental health challenges.
Her advocate here at New Horizons helped her navigate and find opportunities to access funding to pay for the schooling. New Horizons was more than happy to utilize our Survivor's Fund to help Julie replace her old, crashed laptop too.
Julie is now attending school virtually as of this Fall. She is on a path to a brighter future, thanks to you!
You helped to shift the momentum in a positive direction. You are making a difference in the lives of survivors of abuse!
If you want to start or continue to make a difference in lives of victims of abuse, please consider donating to New Horizons.