Casting for a Cause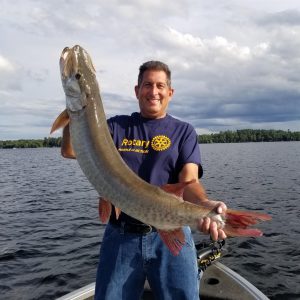 For one local Rotarian, landing a monster musky isn't just about the thrill of the chase; it's about giving back to our community. Now through August 28th, Al Louis from Designing Jewelers in La Crosse will be on a fishing trip at Lake Vermillion in Minnesota. The Al Louis Musky Challenge is slated to raise a lot of money for several local non-profits in the area, including New Horizons Shelter & Outreach Centers.
Louis will be donating $100 per musky that he catches and is challenging fellow Rotarians and community members to pledge per musky or contribute a set amount.
Other non-profit organizations to benefit include Mobile Meals, Gateway Area Council, BSA, La Crosse Public Education Foundation, and the Family and Children's Center, with each organization receiving $1,000. The rest of the money raised will go to New Horizons for the Stewards of Children programming to prevent child sexual abuse and to assist victims of abuse in our community.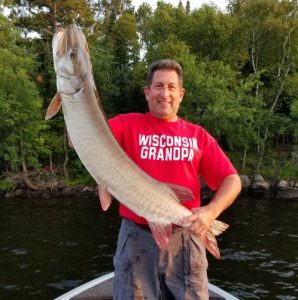 Louis is trying to help these area non-profits who have all been impacted negatively in their fundraising efforts, due to the pandemic.
"COVID-19 has forced many of these groups to either cancel or delay their annual fundraising events. Help us exceed our goal of raising $20,000 to help support these five important non-profits that play a vital role in serving the Coulee Region," Louis said.
Last year, Al's Musky Challenge raised over $4,000, which supported the Diaper Drive at The Parenting Place.
Louis says on average, it takes over 10,000 casts to land one musky. His arms will surely be sore when he returns from this trip–but his heart will definitely be full.
If you'd like to make a contribution or pledge per musky that Al catches, please visit the donation portal HERE.